Services & Pricing
Safe, Attentive and Loving Boarding, Sitting, Transport and Therapy... Your Little Buddy is Always in Great Hands with us!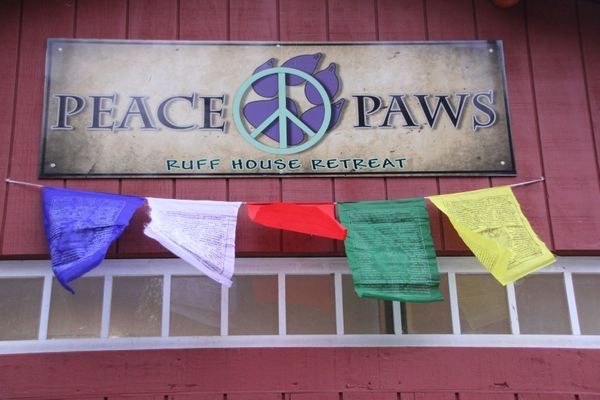 It is all about World Class Pet Care
We here at Peace and Paws Pet Sitting & Services, LLC understand the type of financial commitment you put into your pet on a daily basis. We translate that type of care into the services we provide to ensure that you know you are getting the best and highest quality of care while your pets are with us.
Any additional charges (i.e medication, sub-q fluids) will be discussed and agreed upon prior to the care for your pet.
*If you believe the care you need will be outside our service area, please feel free to inquire and we will try to accommodate . We will work with you to see how best to serve your needs and the needs of your pet.
Pricing & Services
🐶 Dog Walking/Visits
$20 for 30 minute visit + $5 for 2nd dog
$30 for 60 minute visit + $5 for 2 or more dogs
3 or more 60 minute visits per week discount $25 for 1 dog
$30 for multiple dogs/pets
🐶 Day-Care (All Day Day-Care)
🐶 Boarding @ The Ruff House Retreat - "A Sleepover at Giddy & Twinkle's Secret Lair"
$50 per-night (Includes 3 nature walks and mid-day day care and/or playtime)
🐶 Cat or Small Animal Care
🐶 Vet or Day Care Visits
🐶 Boarding Service Area
Ruff House Retreat Located in Hillsboro, New Hampshire
🐶 Petsitting/Dogwalking & Small Critter Care Service Areas
Hillsboro, Henniker, Contoocook, Weare, Concord and surrounding areas